Trust and safety are our commitment to you
We pride ourselves on a platform built on trust and work hard to keep homes safe.
Our Satisfied Customers
Nationwide and millions of bookings completed
Professionals have completed over millions of bookings through the Handy platform across the US, UK, and Canada. With numbers that large, the safety and security of our customers is extremely important to us. The average Professional using the Handy platform is rated a 4.5 out of 5 stars.
See Customer Reviews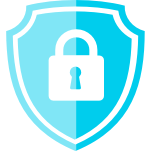 We've got you covered
Your happiness is our goal. If you're not happy with a booking made and paid for on the Handy Platform, we'll work to make it right, and in the rare event of damage, Handy's got your back. That's why we created the
Handy Happiness Guarantee.
We Take Safety Seriously
We've set up a
Trust and Safety Advisory Board
comprised of respected leaders from academia, law enforcement, and privacy organizations. Board members are responsible for providing actionable advice to Handy on how to best protect both Customers and Professionals.
Our screening process
We screen handyman and cleaning professionals that you book and pay for directly through the Handy platform.
✓
Pre-Screenings
Potential Professionals must provide detailed personal information, and validate their home service experience.
✓
Credential Verification
Handy partners with Jumio to use computer vision technology to verify the identification credentials of potential professionals.
✓
Background Check
The background check screening is performed by Checkr, an accredited third-party background check provider. Checkr's search includes national, state, and county databases stretching back at least 7 years, and longer in certain jurisdictions. The purpose of these checks is to identify offenses that may disqualify potential professionals from using Handy. Some professionals are employees, franchisees, dealers, or independent contractors of larger national or corporate companies. For these professionals only the Background Check step of the screening process is performed.
Learn More
We're here to help
Handy is a safe and reliable way to book top-rated home service professionals. That being said, accidents and incidents can happen. And when it comes to screening, every system has its flaws. That's partly because past behavior may not accurately predict how people will behave in the future, but also because no system in the U.S has a one-hundred percent accurate record of the past. If you have an issue, please contact our 24/7 Customer Service team.
Help Center
Ready to Book?
Our vetting process ensures that we work with the best Professionals. Just pick a time and rest assured, we'll do the rest.